Black people in fantasy settings?
STORY:
"I peered up to him now, knowing my eyes were moons, swallowed in the reflection of his. I'd only kissed a boy named Benjamin in the sandbox in kindergarten, but this wouldn't be a sandbox kiss" (pg 208).
In The Blazing Star by Imani Josey (286 pg), initially, everything starts normally. Portia White, the main character, is tired of coordinating her entire life to match her academic twin sister, Alex. She has a crush on a half Afro-Cuban boy, Jaden, who unfortunately only sees her as a friend. During a series of events and one persistent high school freshman, Portia, Alex, and Selene, the freshman, get transported to Ancient Egypt.
These girls took being transported to ancient Egypt too well with minimum to no freaking out, which is not very realistic but I am thankful for that. I would've just skipped the filler pages anyway. Okay, I'm going to be nit-picky. I always feel like characters ate stupid-flakes when it takes them forever to realize they are in the past/future.
This story confused me because so much happened. Honestly, I was lost 75% of the time. The barrage of characters throughout the story is a lot. Although the names are beautiful, they are hard to remember and referenced very little. I kept forgetting who was talking.
I cannot vouch for how accurate any of the Egyptian setting and info are in the book. If it's not Pharaoh and Moses, Queen Cleopatra, or Anubis I don't know.
CHARACTERS:
Nothing about Portia sticks out to me. She's sharp-tongued and wanted to be independent apart from her sister but not much else. Portia also irks me with her modern-day references. I guess it's a running gag but I wish she would stop.
"The electric slide," I said unable to contain the laughter anymore. "We like it for special occasions: weddings, birthdays, anytime Just Like Candy by Cameo plays" (pg 205).
Portia, what is this foolery!?! Why are you mentioning Cameo (I love their candy song by the way)? Girl, you not in 2017, so get your junk together.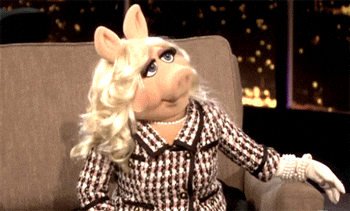 Concerning Alex, she doesn't fare much better in making me actually care about her. She's brainy and takes over too much. The end.
But, Selene I adore her! She's cheeky, soft, and adorable albeit a little annoying like a sister. Maybe the book would've been better from her point of view with the White sisters as side characters.
I like Seti. He's smug without being a jerk, which is not easily done. Even though Seti is handsome, funny, and laid back, he is a flat character. I want a little more character development centered on something besides his royalty. His feelings for Portia are insta-love. It would've been better for him to be intrigued by Portia and gradually begin to like her. It took THREE encounters for them to do intimate slow dancing. Don't get me wrong. Again, I like Seti and his insta-love with Portia. I should not because neither he or his love is fleshed out enough but I do.
"I turned from him, disappearing as Cinderella would, but with both slippers in tow" (pg 209).

"All day I was light, feminine, as if whatever I touched would turn to sighing flowers" (pg 13).
I like those lines!
OVERALL:
The Blazing Star was just okay, but I'm interested in reading the sequel. Hopefully, a lot of confusion and characters will respectively be made clear and developed. This book gets like a 2.5 out of 5 or 3 out of 5 from me.
Still, I absolutely adored the ending conversation Portia had with that boy. It made me stop to giggle.
Give this book a try. You won't be blown away but you might enjoy yourself. Completely unrelated but the author is so pretty.
625