Hey guys, I thought I would give a little update because I'm always reading even if I don't review.
What I'm Reading Now:
The Adventures of John Blake by Phillip Pullman (illustrated by Fred Fordham).
I have read 23 pages so far. I somewhat have an idea of what's going on.
What I Read Last Week: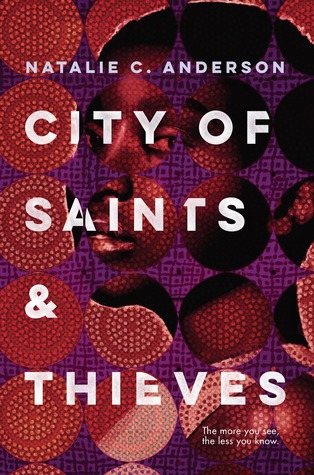 City of Saints & Thieves by Natalie C. Anderson
Pretty good! A little slow and dragged at times but good. I was so mad at first when I thought Tina was in love with her half-brother. I was like all these cute Kenyan boys and she got to like her brother!? With that being said (no, he wasn't her half bro after all), I didn't care for the romance at all and didn't see why Michael was so pretty. Throw stones if you wanna, but the book could've done without Michael and not missed a beat.
I absolutely loved Bug Eye and detested Ketchup pretty much like everyone else did.
There were some heavy themes of rape, survivorship, and family bonds. I liked Tina, but I didn't exactly care or not care for her. I know some people didn't like it, but I was genuinely surprised at who the big boss was.
Overall, it was good (but too long) and I wouldn't read it again.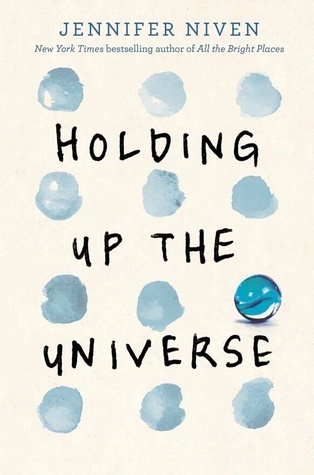 Holding Up the Universe by Jennifer Niven
People on Goodreads were so maddddT (yes, I meant the T) that a fat girl wanted a relationship and with a good-looking guy at that. What? Can't round girls desire to be loved and be with attractive people? And yes, it's dumb and unrealistic for her to think she would marry and have a kid with her (first?) boyfriend, but she was also a teenage girl. Let her have her dreams.
With all that being said, I didn't enjoy this book. It was hard to read through Jack being so jerky (when he could've just told his family!). I liked Libby's narrative better but she was whiny too.
I also really liked the sprinkle of diversity since Jack and his brothers were multi-ethnic and the few diverse school friends. I was surprised when Carolina the super-model pretty, popular mean girl was dark-skinned because generally that character trope is written as a blonde or brunette white girl. Anywho, Carolina was too flat of a character too.
I had never known about prosopagnosia, so this book definitely brought awareness to me.
Overall, I don't recommend the book because it ended too cliche and high school love is oh-so-special and long-lasting. And I just couldn't STAND Jack's cheating dad. He just burned me up.
Kid Savage by Joe Kelly and Ilya
Hated it. I didn't like the art, story, or characters. Would not read again.
Street Angel: After School Kung Fu Special by Rugg and Maruca
It was okay, pretty cute. I found Jesse's school friends to be adorable.