Diverse fiction? Yes! Diverse fiction with a black main character? Yes, yes! Diverse fiction with a female black main character? So many yes's! Bonus points for the main character being darkskinned and round. I have read a few (there is a severe lack of them) books centered around black girls and that is a rare combination because in most books the girl is brownskin and thin.
STORY:
"My life is full of opportunities. Give an opportunity to someone else.

But girls like me, with coal skin and hula-hoop hips, whose mommas barely make enough money to keep food in the house, have to take opportunities every chance we get" (pg 7).
In Piecing Me Together by Renée Watson (272 pages), Jade hates that she is labeled as an "at-risk-youth" for many factors but tries her best to take advantage of the opportunities given to her. Instead of being nominated for a study-abroad trip in South America (that she is more than qualified for), she is recommended to apply for an African-American Girls' Mentorship program, Woman to Woman. Throughout the program, Jade receives a flaky mentor, gets exposed to new places, and has to wonder is it all worth it. Is she just a charity case?
Jade and I have some things in common such as, both our favorite colors are yellow, we both learn Spanish, and love art. I also completely relate to having a mom who always has a comeback ready and not always having a good reply myself.
"It's okay," I tell her. It's not, but what else am I supposed to say?" (pg 39)
See? Jade gets me.
I enjoyed how short the chapters were (bite-sized pieces!), and how they began with a Spanish word (usually infinitives). I thought Jade's propensity to nickname people in her head like Book Girl, Glamour Girl, and Afro Woman, all characters you will know when you read the story, was cute.
As much as I like reading it, I'm glad that there was NO ROMANCE. Nothing to derail the focus. This book is going to leave you with something.
I liked Jade's narrative immensely, and many of the chapters ripped off metaphorical bandages. Chapter 21 was real, just real.
"And this makes me wonder if a black girl's life is only about being stitched together and coming undone, being stitched together and coming undone" (pg 86).

"Maxine is right and wrong. Those girls are not the opposite of me. We are perpendicular. We may be on different paths, yes. But there's a place where we touch, where we connect are the same" (pg 132)."
"I don't know what's worse. Being mistreated because of the color of your skin, your size, or having to prove that it really happened" (pg 137).
This book is too undeniably real.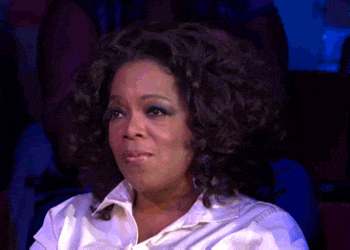 CHARACTERS:
The characters are really human, in a sense, that the nicest characters have flaws and good points, help and hurt, and ignore and understand.
OVERALL:
After reading this, I just want to play Solange's "Cranes in the Sky" and persuade someone to buy this book and parade it on their bookshelf.
Piecing Me Together is thought-provoking and will make you do some serious self-reflection and introspection.
FIVE STARS! Read this. Read this. It's deserving of all its accolades.