Even though I've been posting reviews on my Goodreads account, I haven't been posting them here. So, here's 3 reviews for the price of 1! 😀
The Weight of Feathers by Anna-Marie McLemore (320 pages)
The writing's great, and I love the way Spanish and French words are weaved into the story.
Concerning the romance, I don't really see it for Lace and Cluck, their love I mean.
There were a lot of kiss scenes, but I didn't feel anything for them.
I suppose Cluck's my favorite character, but we got so little of his narrative. He's funny and the sad sack his family loves to kick around. Whoo, is it tough seeing his family treat him like Cinderella.
On the other hand, Lace is kind of bland after she falls in love. It's surprising, but I enjoyed reading about her applying make-up. Now, I liked Lace's dad. That's a guy with his own motivations who thinks with his own mind. To be honest, I didn't care about anybody else besides Cluck and Lace's dad.
Overall, not bad at all but I also wanted it to be over. Why? I don't like long drawn out misunderstandings, but anyone else should enjoy some of the plot twists this book brings. So, it's 2 stars for my enjoyment but a 3 for the story.
Cruel Beauty by Rosamund Hodge (352 pages)
The first half of this book was enticingly interesting and fun until Nyx didn't know if she wanted to kill him or kiss his face off and fractions happened.
I really enjoyed reading about Nyx wrestling with her dark feelings, loving her family and hating them at the same time. Her father was so trifling that he should have been on Dr. Phil. Anyway, I enjoyed some of Ignifex's wit and his countless smiles at Nyx's murder attempts.
The romance was just okay, but I found the mystery aspect more compelling.
Overall, this was a good story filled with Greek mythology and deals with the devil. I didn't care for the ending or the Nyx and Shade connection which happened way too fast. Still, I think it's worth reading.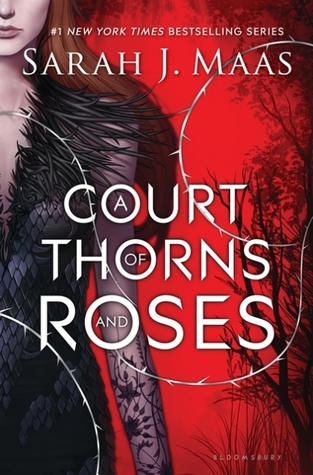 A Court of Thorns and Roses by Sarah J. Maas (419 pages)
Well, 4 stars for enjoyment, the loveliness of the character Lucien, and for the trashy but always tasteful love scenes that YA fiction adores. Yeah, Feyre never listens and I'm tired of hearing about lemon tarts and blueberry pie and her punishment was never really a punishment (I banish thee to a mansion where thou shall be waited on hand and foot!), but none of that takes away from the story.
Anyway, my favorite part was when Rhysand showed up and "they" had to beg. I was emotionally torn up about that. But it subtly speaks to how much these characters cared about each other.
When everything goes to hell and our heroine ventures to save the day, is some of the best suspense I have had in a while! Every page deserved dramatic orchestra music!
Overall, I recommend this book. I found the characters, human and Fae, so endearing. Also, seeing all the plot points resolved shows the careful planning that went into this story. I wish this was a standalone because who knows what's about to happen in the next book. 😮
(As of 1/25/19 I have read the sequel, and whoo is it a doozy!)
Have you read any of these three books? Which was your favorite? Did you notice they all have red color schemes in common? c: