Kerry and the Knight of the Forest by Andi Watson
Absolutely charming. There's a subtle message of how everyone does not deserve your kindness, but it's worth trying to see the best in people (with common sense intact). Kerry is adorably earnest and sweet, and his dynamic with Waystone is great. The art style is blocky, colorful, and super geometric. I thoroughly enjoyed this.
---
Stepping Stones by Lucy Knisley
I enjoyed this a lot! The art style and colors are so woodsy and comforting. I liked the characters and sympathized with Jen's frustrations. The (step) sister-relationship was so adorable. Andy and Jen weren't perfect, but they weren't black and white either. It was a pleasant surprise to find out this story was inspired by the author's life! Y'know, I've always heard of dyslexia but never dyscalculia.
Also, I'm surprised no has choked out Walter yet. I have never seen such a condescending character. Can you imagine being a child trying to be heard with someone like him antagonizing you? Please, someone, fight him. Still, it's entirely realistic how some people make excuses for individuals like him.
Overall, I would recommend this story!
---
Gotham High by Melissa de la Cruz
Well, there was a lot going on that I didn't particularly like, but the coloring was beautiful, especially during the nightlife/partying scene. This may have worked better as an actual novel, so we could get inside the character's heads more. I definitely get Selina being prideful and not wanting others' help, but the way that was portrayed came off awfully cartoonish.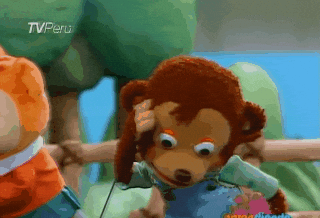 ETA: Dude had a whole shrine of her, and she was flattered like that mess ain't creepy! Just make her your phone screen and call it a day.
---
Nico Bravo and the Hound of Hades by Mike Cavallaro
"There are all kinds of monsters […] Don't be one. (pg 173)"
So much fun! The world's really imaginative with lots of lore and mythology. Nico, a normal boy, a war-veteran unicorn, Buck, and an Egyptian pyramid-cat, Lula all work in a magic-RPG-adventure quests warehouse store. I thought Buck was majorly fun.
---
Haven't made a post in a while though I'm always posting reviews on my Goodreads account. I try to post the longer ones here. Anywho, have you read any good graphic novels lately?
Thanks for reading!